Article which appeared in the Times July 9th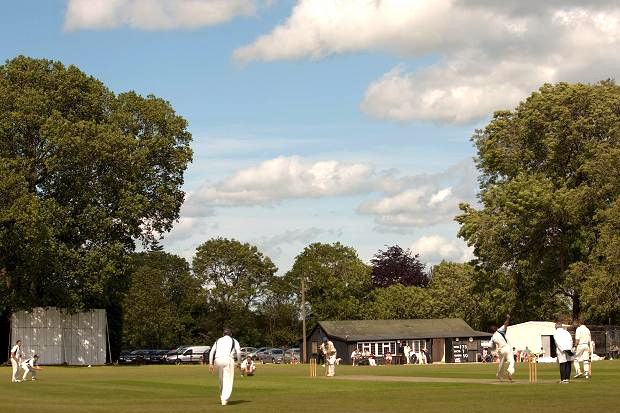 Alan Lee
Published at 12:00AM, July 9 2012
It happened 40 summers ago, but they will never forget it, those Cornishmen who lived out a hitherto foolish fantasy. Troon were the moonwalkers of grassroots cricket, the first village team to win at Lord's, and the captain of that 1972 side has retold the tale in their club handbook this year.
Terry Carter not only led them out and lifted the trophy, he also won that inaugural National Village Knockout final with a six. He might have dined out on it ever since, but he prefers the collective memories — almost the entire 2,500 population turning up for the semi-final, the London-bound supporters' train turned back by a derailment and the glorious homecoming to flags, bunting, lined streets and a party like there was no tomorrow.
The anniversary is timely, for village life has undergone fundamental change and its cricket has not been immune. Transport and technology have eroded the tribalism and permanence of such communities. As pubs and post offices close, so do many cricket clubs, their spirit withered by flagging availability of players and helpers.
Somehow, the cup that Troon won has survived the modern disdain for anything that excludes celebrities. Inevitably, its entry has declined — more than 800 villages in the 1970s, only 292 this year — but the final is still at Lord's and, to thousands whose seasonal preparations involve nothing more strenuous than scraping last September's mud from the boots, that remains the ultimately enchanting challenge.
It may be fashionable to deride as bogus the picture postcard image of an English village, yet reassurance for romantics is easily found in this competition, now under the appropriate sponsorship of Yorkshire Tea.
Bledlow Ridge nestles in the Chilterns, between Walter's Ash and Beacon's Bottom. It sounds bucolic and once was. Nowadays, it is a prosperous hamlet of fewer than 1,000 mostly professional people who can commute either to London or Birmingham in an hour. Stanley Holloway and David Nixon once lived there. Now, with the M40 and a fast rail link on its boundaries, this is the model of a contemporary village.
"It's not the place it used to be," Sid Bird said, reminiscently. He has lived there all his 70 years, "old enough to remember the last horse and carts". He first played for the club aged 9, even before the present ground was bequeathed by a dapper landowner named Reginald Johnstone, who ran the local Home Guard in a fashion familiar to millions of TV viewers.
The village has much to thank Johnstone for. So do the few dozen people in cars and deckchairs on a breezy Sunday, with Plumpton and East Chiltington providing the opposition and a place in the last 16 at stake. The immaculate, tree-lined field has covers acquired from the nearby private ground of the late Sir Paul Getty and a single-storey pavilion extended through the years by club volunteers.
Bird is club president. He also helps on the ground and, today, he is scoring at a table in front of the caravan that housed the overseas player before they gave up on the idea.
It is a measure of changed priorities. Now, the focus of the club is a flourishing junior section. "We have 60 to 70 lads here every Friday night," Mike Stevens, the chairman, said. "They are brought by their parents, who drink at the bar, so it brings us young players and makes money to keep us going."
The under-10s had played on Sunday morning and won. It was not going so well for the seniors. They had batted first in the four previous rounds and won as routinely as they were doing on Saturdays, as leaders of the Cherwell League's third division, but now the visiting team from East Sussex were taking to some loose bowling. On the boundary, Ben Keeping, confined by injury to twelfth-man duties, fretted.
Keeping talked of the "eclectic mix" in his team. Paul Brzezicki, the captain, is a carpenter and there is a builder, a draughtsman, an accountant, two IT experts and some students. There is also Geoff Tombs, who runs a cake decoration business and enjoys his reputation as the lothario bachelor of the side.
None is on the receiving end of quite so much good-natured banter as Keeping. He is a City banker and has recently become a Lord. "I discovered that Bledlow village had a lordship lying vacant, so I bought it as a bit of fun," he said. "Lord Bledlow" is about to move into the expansive house next door to the club and is thus being exhorted to loan out his lawn as a colts' ground.
Beneath the mischief lies the loyalty. "I was born in this village and came back after ten years in London," Keeping, 36, said. "Playing for this club is a social thing. Village cricket has changed, and you see some getting almost professional while others die. We had to pull out of the Village Cup last year for lack of players."
A bevy of wives produced a spectacular tea — "special occasions only, these days," Stevens said — and Bledlow Ridge then produced a spectacular collapse. At 43 for eight, pursuing 204, there was a resigned movement among the deckchairs. Start the car. Lord's will have to wait another year.
Or maybe until those under-10s grow up.
Article which was anonymously sent to this website, July 10th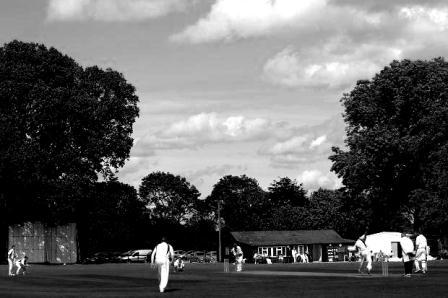 In its article in praise of village cricket extolling the remaining signs of a bucolic life The Times fails to undercover the murky waters and intensive rivalries that swirl not far below the calm surface at Bledlow Ridge.
Few know for example the intense rivalry between the upcoming Lord Keeping of Bledlow and the Club President who as the Lord and Master of all he surveys is jealously guarding his status as old grandee and Master Banker. Yes President Bird runs the Bank of Bledlow with a unique approach to deposit-taking. "I don't believe in all that stuff really" he replied when asked about Investment Banking, "I keep mine in a tin". The locals believe the tin is kept under an oak tree somewhere in Frenches Wood an expanse of woodland managed by former Club Secretary Richard "The Saint" Sainter, though none can be sure exactly where .
When it was discovered that Frenches Wood is in Chinnor and not Bledlow Ridge, The Saint was forced to give up the role of Secretary but he and The President came to an accommodation in which the Bird riches could be safeguarded under a large tree in return for Saint's unlimited Passport Entry to the village and the continuing privilege of running social nights. This has generally worked well but there is the continuing threat from another of The Ridge's dark souls, Arsonist Malcolm Ashby.
The public get to see Guy Fawkes Night celebrations and Jubilee Beacons as happy celebrations but such events are merely cover for the ritual burning of former umpires and those who do not recycle their rubbish. There is suspicion that the new-age Lord of Bledlow has agreed to supply Arsonist Ashby from his recently cleared copse so that the sacrifice of officials and environmental heretics can continue. The Club President ranks as an Official too but Lord Keeping's rotten plan was ruined when it was discovered the President does not burn. It is suspected however that the Chairman might 'react' differently to a lighted match, indeed the dark arsonist might never again need to build a beacon if he can sacrifice the Chairman; or if not the Chairman, then the Treasurer.
The "bevy of wives" reported by The Times, who prepared a "spectacular tea" appear unified on the surface but the recent discovery of some eggshell in the egg mayonnaise sandwiches is proof if proof were needed of the intense rivalry between competing tea ladies who will stop at nothing to curry favour with their diners. Curry itself has yet to be tested but it is only a matter of time… unless Arsonist Ashby gets there first of course. At Bledlow Ridge all this is known as Tea Wars.
But this is nothing compared to Supporter Wars. You see, Tommy Beattie won the Supporter of the Year Award so many times that the Club was forced to withdraw it in fear of reprisals from swathes of jealous supporters. Tommy simply went down to Princes Risborough Rugby Club and won the Support of the Year Award there at the first attempt.
Ashby prowls with a match.
It is not surprising that The RidgeBears are so diverse. One clue is in the range of nicknames which indicates there is more to Bledlow Ridge CC than a quiet pastoral cricket team. These simple folk comprise those such as Diesel, Shakey (no E), Ferrett, Egg, Finger (don't ask), Bails (imaginative or what?), Buddha, Sahib and the Guv'nor. They all simmer at the thought of the young pretender named "Lord of Bledlow".
And then there is the Dog family, reputed to be the Bledlow Ridge Mafia: BenDog, MorfDog, TombsDog, RolfeDog and even BirdDog not to mention an Australian cousin WelshDog whose initiation involved a sinister ceremony where he had to sing Karaoke for hours in the direction of Frenches Wood. This Mafia group is believed to use ancient weapons of torture and, worst of all, irony.
The "eclectic mix" of professions referred to by Lord Keeping in The Times has caused problems already. The Draughtsman is threatening legal action for not being described as an Architectural Technician. Furthermore the Lord omitted to mention the village's dark medieval working practices. Notable in the VKO was the absence of a Senior Carpet Cleaner (or is it Ground Fabric Technician?) who despite running a company with at least one other employee, has nominated himself Employee of the Month for four months in a row. This hints at dark practices elsewhere too: no one has ever emerged from CrownField looking young…after all look at Baz or Morf, while a local producer of cake decorations has been known to employ hundreds of elderly women lined up in Dickensian workhouses night after night with nothing but catfood and birdseed to sustain them.
So whether Bledlow Ridge's cricketers are bucolic souls or contemporary professionals, scratch the surface and you find deep-rooted tribal differences sustained by Victorian practices and ancient rituals.
All this, the writer was able to contemplate while batting against Plumpton and East Chiltington wondering why batsmen were running themselves out at the other end.
And wondering when the Arsonist would strike again.