Here you can find the details of the modern day behemoths that have brought us to where we are today. The analogy of lies, damned lies and statistics is as true in cricket as it is anywhere else and the numbers quoted below are based on what we have available and what we can glean from elsewhere, so when Shaky comes and tells you it's all a load of b******s because it doesn't include the million runs he got against Stonehenge CC at the beginning of the Iron Age season, just smile politely and tell him well done!
The Runs (BRCC) and Wickets (BRCC) are from all league matches since and including 2004. The figures after them (in brackets) are what are recorded by the Cherwell League and go back to 1994. These are only recorded for batsmen over 3,000 runs or bowlers over 200 wickets. They are all accurate for those time periods. High scores and best bowling figures are also accurate back to 1994.
The averages are calculated from all league games since 2011.
To get into this catalogue of greatness, you need to have scored 1,000 runs or taken at least 50 wickets for the club. This page lists the batters, click here for the bowlers and here for the all rounders.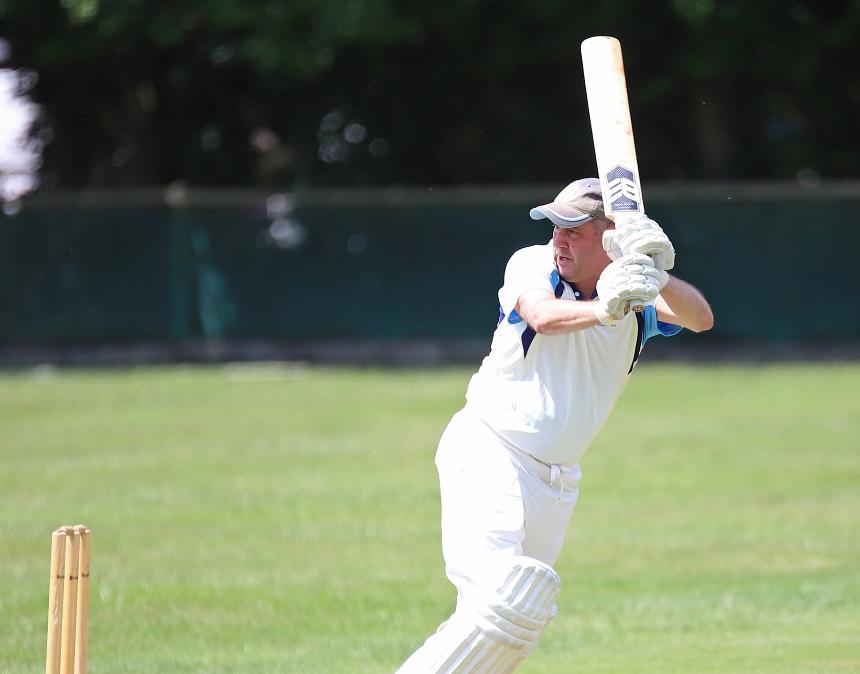 Debut
Runs BRCC (CCL)
High Score
BRCC/CCL Ranking
Hundreds/Fifties
Jurassic Period
5,717 (9,306) @ 33.806
150 vs Chalgrove 2021
1st/4th
3 (9) / 7 (61)
Profile: LHB, occasional left arm medium. When the phrase 'living legend' was coined, the protagonist might just have had Middsy in mind. The 4th highest run scorer in the Cherwell League with the second highest number of half centuries, and he basically didn't play for 4 years from 2014-2017. A bit more frequent in the 2s these days, he proved in 2021 that the hunger for runs is no less diminished in bringing up his highest ever score. Has been known to don the gloves on occasion and has turned over the arm very occasionally with 7 wickets on the 21st century list, although still claims to have taken a 5 for back when colour TV was just a fanciful notion.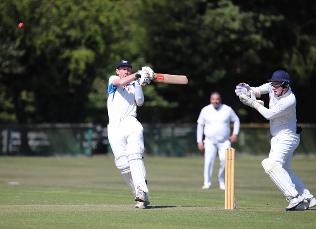 Debut
Runs BRCC
High Score
BRCC/CCL Ranking
Hundreds/Fifties
1st Saturday after the Big Bang
5,092 @ 20.391
101* vs Kingston Bagpuize 2019
2nd/60th
1 / 13
Profile: RHB. Club captain and veteran of over 200 innings for the club, Rolfie's consistent accumulation of runs has seen him climb to 2nd in the all time run makers list including 13 50s and a hundred, the majority of which were made in 1st team cricket. He is a more athletic fileder than many half his age and a keen student of the game who is not averse to a field change or several. Has captained the 2s through several seasons and stood in as captain of the 1s on occasion. The grandee of the club, his tireless work behind the scenes has been a huge part in getting the club into the position it is in today. Bowling highlight came in the middle of the last century with a 4 for playing for High Wycombe U16s but has yet to turn his arm for the Ridge.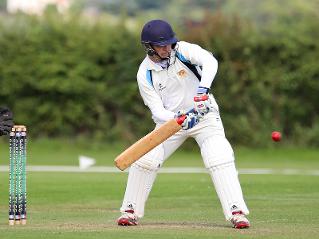 Returning Debut
Runs BRCC
High Score
BRCC/CCL Ranking
Hundreds/Fifties
2008
4,192 @ 23.688
111 vs Horspath 2008
3rd/87th
2 / 12
Profile: RHB & WK, occasional right arm slow medium. The 1st team's Mr Reliable, Brooksie plays a lot and score a lot, averaging a whisker under 300 runs a season and this has seen him climb steadily to no. 3 in the all time list. Bats anywhere from 1-8, but always for the team, he features in nearly half of the 1s top 30 parnerships (since 2015). Equally at home behind the stumps as in front of them, he has 58 catches in the same period, second only to Sam Rolfe. His super slow seam bowling has also produced 13 wickets (at 26.222), including a 5 for against Charlbury in 2018 to win the game.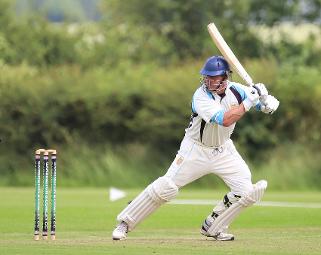 Returning Debut
Runs BRCC (CCL)
High Score
BRCC/CCL Ranking
Hundreds/Fifties
2007
3,142 (4,237) @ 39.160
106 vs Garsington 2021
6th/86th
1(2) / 6
Profile: RHB & WK. The man that medical science has written off more times than the cure for the common cold, Birdy still manages to get a few games in every season before collasing in a heap. An accumulator rather than a slogger, he has been known to bully attacks viciously as the innings comes to an end. Can take the game away from any side when he gets in and did just that when opening against Garsington in 2021 to bring up his most recent hundred. An accomplished wicket keeper, prevented from doing so too often by the knees, he has taken 22 catches in the last 7 years. Generally batting lower in the order in recent years has boosted the average with a 36% not out rate, nevertheless capable of batting well in any company.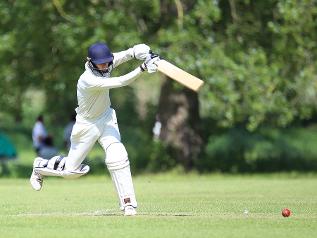 Debut
Runs BRCC
High Score
BRCC/CCL Ranking
Hundreds/Fifties
Cretacious period
2,226 @ 13.405
65 vs Banbury 2016
10th/NR
0 / 1
Profile: RHB. A long time stalwart of BRCC, 'Sniff' has done most jobs that come up in a village cricket club, groundsman, fixture sec, 2nd team captain, etc etc. A steady accumulator of runs for the most part, when the 'Sniff attack' is unleashed, the ball can go to all parts. In the field, often shows up players half his age with some brave stops and excellent catches. Captained the 2s from 2018-2021 and managed them through consolidation and finally promotion. A great supporter of bringing younger players through and giving them a chance to play, sometimes at his own expense.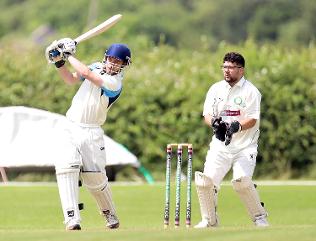 Debut
Runs BRCC
High Score
BRCC/CCL Ranking
Hundreds/Fifties
1st Saturday after Yr 6 (c. 199?)
2,193 @ 21.940
132 vs Sandford 2018
11th/NR
1 / 6
Profile: LHB & WK. Left arm medium. Sam's senior cricket career started as teenager but was interrupted by university and latterly a two year sabbatical in Spain which are the only reasons he does not yet feature on the CCL all time run makers (3,000+). A busy and positive middle order left hand bat, when he gets in he scores at pace. A highly accomplished wicket keeper (57 catches in the last 7 years) who would be first choice at most teams in the league (where Pezza wasn't playing), 2021 saw him take up the noble art of bowling and his 3 wickets at 31 off 20 overs suggested that he will have a role here in 2022 where he captains the 1s for the first time.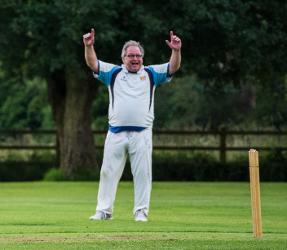 Debut
Runs BRCC (CCL)
High Score
BRCC/CCL Ranking
Hundreds/Fifties
Week prohibition started
2,084 (3,671) @ 17.392
84 vs Banbury 2012
12th/105th
0 / 3
Profile: RHB, occasional purveyor of filth. Largely retired now for health reasons, 'Dickers' still makes the odd appearance and remains technically as good a bat as ever. The runs tend to have to come from boundaries now, but if he gets in, carnage can ensue. A long standing member of the club who was hitting runs for fun before anyone was worrying about the millenium bug. Has been known to turn the arm occasionally when a wicket is for sale.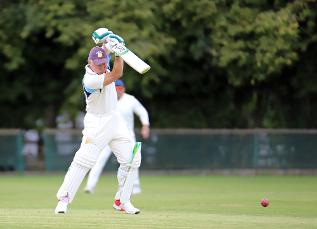 Debut
Runs BRCC
High Score
BRCC/CCL Ranking
Hundreds/Fifties
The day the Beatles broke up
1,628 @ 35.000
114 vs Cropredy 2019
16th/NR
3 / 4
Profile: RHB & WK. Something of a 'bit part' player over recent years, Wellsy re-engaged in 2020 and is now the driving force behind the player development program along with Chesh. A very solid top order batter with a couple of hundreds in the 1s, he is capable of going through the gears and creating carnage at the end of the innings. As a wicket keeper, he takes a lot of pressure off the skipper with his astute field setting.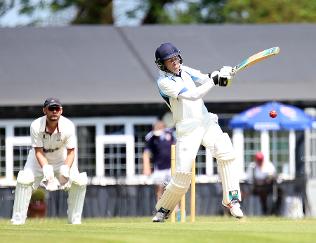 Debut
Runs BRCC
High Score
BRCC/CCL Ranking
Hundreds/Fifties
2014
1,304 @ 20.375
76 vs Stokenchurch 2022
19th/NR
0 / 8
Profile: RHB, occasional WK and very occasional off spinner. A man for all seasons, Chesh bats, keeps when required and has chucked down some pies as recently as 2021. Had an outstanding 2021 with the bat however where he makes his biggest contribution, outscoring everyone else in the club. Steady rather than spectacular, his 4 50+ scores in 2021 took his total to 7 all time. There is not a more reliable batter in the club, but will need to find a way to go through the gears if he is to improve on his high score of 66. His 4 wickets all came in 2018 at a cost of 28.5 each, with a subsequent outing pushing that up to 35.75. Captained the 2s prior to an Australian sabbatical and vc'd the 2s for the last 3 years.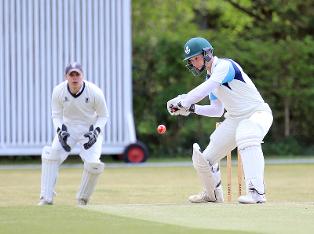 Debut
Runs BRCC
High Score
BRCC/CCL Ranking
Hundreds/Fifties
2019
1,046 @ 43.583
111* vs Shipton 2019
24th/NR
1 / 8
Profile: RHB & WK. The fastest player to 1000 runs since we started recording this sort of thing (for which there is no trophy, much to Alex's chagrin), getting there in just 28 innings and batting predominantly in the top 3, that average is real. If he couldn't bat for toffee, would still make the side as the wicket keeper and in a short stay has already pouched 28 catches. Stands up to all bar Cooperman as a default and the characteristic bail flick after every delivery keeps all but the most adventurous batters entrenched in their crease.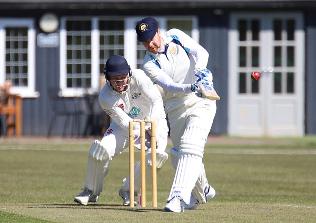 Debut
Runs BRCC
High Score
BRCC/CCL Ranking
Hundreds/Fifties
2020
496 @ 45.091
157 vs Thame 2022
48th/NR
1 / 3
Profile: RHB. Although still not halfway to the threshold, on discovering that he 'only' needed 661 in the 2022 season to hit a thousand, 'Von Schrider' declared that was the target and his 157 against Thame in game 1 suggests that might not be as daft as it sounds. Could be described as the most passive aggressive batsman in the team with a quiet demeanour at the crease, but a Larkinesque "if it's up, it's off" approach to the bowlers. When the thousand runs are got, may turn his attention to the all rounders page after a unique start to his bowling career where his first (and thus far only) over, whilst not quite getting a wicket, restricted the opposition to a mere 22 runs.