England's greatest modern day batsman (KP) once said that "Batsmen win you sponsors, bowlers win you games" so this is the business end of the Bledlow Ridge Hall of Fame. To make it on to this page, you need to have taken at least 50 wickets for the club, which doesn't sound a lot, but there are only 5 current bowlers who have made it (albeit there are another 6 who qualiifed for the show off page a.k.a all-rounders).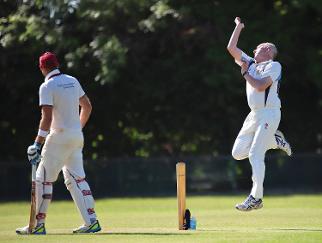 Debut
Wickets BRCC
Best
BRCC/CCL Ranking
5 wickets
2009
263 @ 19.244 Econ 3.538
7-19 vs Didcot 2019
2nd/86th
9
Profile: Left arm medium (Taggart), left arm slow (everyone else) RHB. The pace may be down a bit since 'Taggart' joined the club as a sprightly 47 year old, and injuries are more common than previously, but he has been the club's most prolific wicket taker over the last 10 years. His best season saw a haul of 38 wickets for the 1s in 2015 from a huge workload of 200 overs. An aspirational batsman (which bowler isn't), he does occasionally go on and has amassed three 50s, with a highest score of 91*. 607 runs at an average of 10.648 aided by a not out percentage of 41%. Captain of the 1s from 2015-2017 having previously captained the 2s in 2012 and 2013.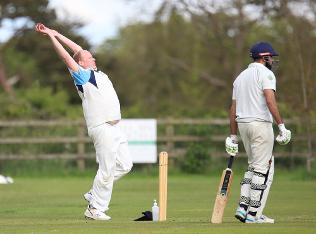 Debut
Wickets BRCC
Best
BRCC/CCL Ranking
5 wickets
2015
157 @ 16.280 Econ 3.171
7-35 vs Challow 2018
5th/NR
6
Profile: Right arm medium, RHB. A less than conventional action but his metronomic accuracy has frustrated batsmen all the way up to Tier 4 in the CCL. Has been the 1s go to bowler for control over the last 3 years and has improved his penetration the higher up the divisions he goes. Captained the 2s in 2015 and 2016 before stepping up to the 1s and has not played down since. Batting a little more challenging with a total of 82 runs at 5.467 with a best of 9*.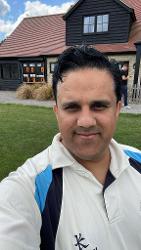 Debut
Wickets BRCC
Best
BRCC/CCL Ranking
5 wickets
2012
64 @ 20.984 Econ 3.783
5-46 vs Bledlow Village 2012
13th/NR
2
Profile: Right arm off spinner, RHB. Saeed's love of cricket is matched only by his love of jetting off around the world and this has limited his appearances since his debut season in 2012. His naggingly accurate off spin is both economical and penetrative and has proved effective for both 1s and 2s. An aggressive batter in the middle order he regards all deliveries as there to be hit and has bludgeoned several attacks just as they thought they were getting somewhere. 526 runs at 18.786, and every one hit with a broad smile on his face. Now back in the uK a bit more permanently, could well be the next man to 100 wickets.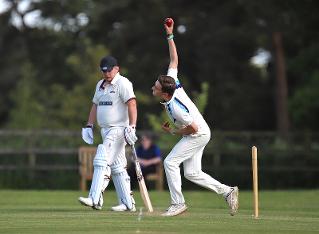 Debut
Wickets BRCC
Best
BRCC/CCL Ranking
5 wickets
2015
54 @ 30.111 Econ 4.839
5-4 vs Buckingham 2017
16th/NR
2
Profile: Right arm medium quick, LHB. A product of the BRCC junior academy, Hills can be deceptively quick at times and has hurried batsmen in the 1s and 2s. With a strike rate hovering around 20 in the last few seasons, he can do real damage in a spell. When not on duty in the 1s, leads the 2s bowling attack. Batting has flattered to deceive a little and has scored some important runs, but never big runs (high score 22*) in amassing 368 @ 9.684. Lightening quick in the fleld with a bullet arm.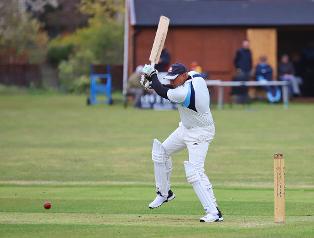 Debut
Wickets BRCC
Best
BRCC/CCL Ranking
5 wickets
2018
54 @ 24.537 Econ 4.633
5-11 vs Ox Nondies 2018
17th/NR
1
Profile: Right arm medium quick, LHB. Announced his arrival at the club with a hat trick on debut and it wasn't long before he was hoisted into the championship winning 1s side. Did a huge amount of work in that team, toiling away up the hill whilst others picked off wickets for fun. Can be a highly destructive middle order batsman as evidenced by his 125* against Bagpuize, and when he scores, he scores quickly. Has brought up 633 runs @17.108 and is well on his way to fulfilling the criteria for the all-rounder page.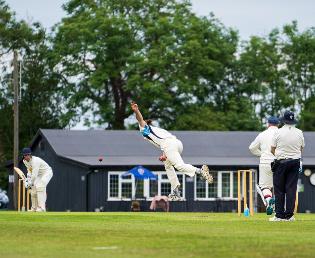 Debut
Wickets BRCC
Best
BRCC/CCL Ranking
5 wickets
2011
51 @ 22.392 Econ 3.525
5-23 vs Tiddington 2021
20th/NR
2
Profile: Right arm fast, RHB. Starting as a schoolboy and then disappearing for a while to university, 'Cooperman' was generally acknowledged as the quicket bowler in Tier 4 in 2021. Growing control and accuracy saw his maiden percentage shoot up to 27% and economy for the season under 3. Knows which end of the bat is which, but has yet to work out which balls he should be hitting and has yet to get to double figures (HS 7*). 43 runs at 3.909 will surely improve with a little more confidence.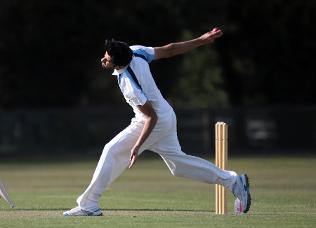 Debut
Wickets BRCC
Best
BRCC/CCL Ranking
5 wickets
2018
4-18 vs Thame 2019
29th/NR
0
Profile:Right arm medium quick. RHB. The youngest of the three (BRCC) Ahmed brothers, Sufi's elevation to the first team has been the most rapid. A bustling action and a follow through as long as the run up provides a decent pace and an impressive strike rate for an U18 of 36. Considering he has bowled more 1st team overs than 2nd, his progress in a team full of bowling has been impressive. Batting progress is a bit slower with 58 runs at 3.867 and a top score still 1 shy of double figures.
Debut
Wickets BRCC
Best
BRCC/CCL Ranking
5 wickets
2016
41 @ 27.268 Econ 4.350
5-51 vs Abingdon Vale 2017
30th/NR
1
Profile: Left arm slow, LHB. 'Big Al' has been around both teams for a few years now and was an integral part of the 1s promotion season in 2018. His "slow" left arm around the wicket occasionally pinged down around Dakes pace but provided a useful variation in that side. Has a knack for picking up important wickets and his relaxed manner belies a sometimes savage attack on the bowling as a late middle order batter. Yet to go big on runs (HS 26*) but has cleared the boundary often and turned average scores into reasonable ones and reasonable ones into good ones on more than one occasion. 295 runs at 15.526.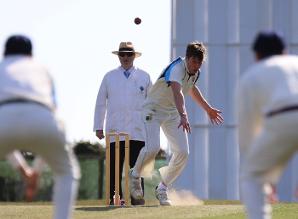 Debut
Wickets BRCC
Best
BRCC/CCL Ranking
5 wickets
2018
27 @ 21.222 Econ 4.374
6-43 vs Long Marston 2021
39th/NR
2
Profile:Right arm fast medium. RHB. Made just one appearance in his debut season, picking up a 3 for, and then came back in the shortened lock down season and has been a 1st team regular since. Generally opens in the 1s and when on song can run through a side with a decent pace and some subtle away movement. Two 5 fors in just over a dozen matches suggest that with any sort of extended run, he will be charging up the list quickly. Loves to bat and has made a 90 in non league cricket, but with limited opportunity so far has got 120 runs at 10.909 with a top score of 31 in the league.