No bits and peices cricketers here, to get on this page you need to qualify for both the other pages at the same time. All those listed below rank highly in both disciplines and would still be picked in the side if they insisted on doing only one of them. Given that we put the bowlers category at 50 wickets, it seemed only fair that should also be the threshold for the all rounders, but the holy grail is of course 100 wickets and 1,000 runs, a feat that has only been achieved by 4 players for BRCC in recent recorded history. Three of them are current and listed below.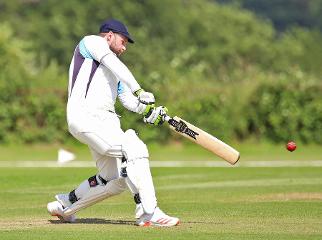 Batting
2,823 at 22.878.
HS: 102 vs Abingdon Vale 2017
50/100: 8 / 2
Rank: 8th
Bowling
322 at 19.042 Econ 3.165
Best: 9-81 vs Ox Downs 2011
5 wkts: 10
Rank: 1st (57th CCL)
Profile: Right arm fast medium, LHB. Took over the captaincy of the 1s in 2018 and immediately won the division to take them back up to 5. Subsequent league reorganisatons and respectable finishes mean that as he steps back from the leadership role, Dakes leaves the team in Tier 3 of the CCL. Has been the cricketing mainstay of the team through that period with consistently high returns on both runs and wickets. A destructive batter when he gets going, his opening partnership with Hamsah in win lose cricklet has broken hearts, but it is as a quick opening bowler that he has made his reputation and heads the 21st century list as the only bowler over 300 wickets.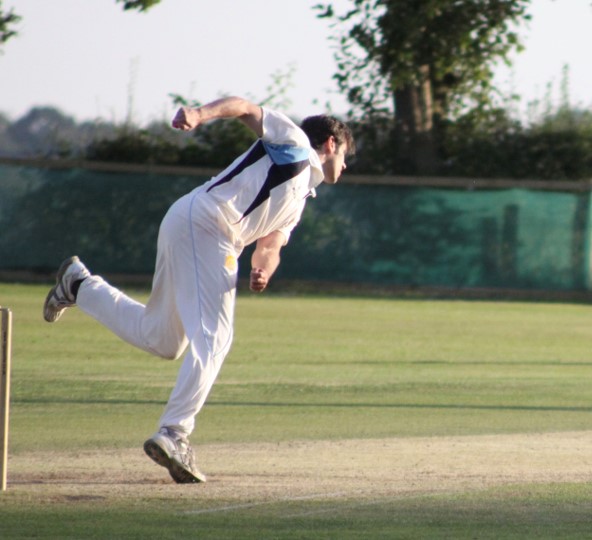 Ben Keeping Debut: The day Barings collapsed
Batting
3,481 at 31.578.
HS: 108* vs Minst Lov 2018
50/100: 7 / 4
Rank: 5th (117th CCL)
Bowling
134 at 20.222 Econ 4.099
Best: 8-58 vs BNOCC 2012
5 wkts: 6
Rank: 6th
Profile: Left arm medium/Left arm slow, LHB. Flowing, elegant, destructive, an amazing talent, unbeatable on his day, are just some of the things Keeps has said about his cricket. To be fair, very few batters reach the height of 750+ runs in a season and very few bowlers go past 35 wickets, but Keeps has done both. Pre shoulder injury, his left arm over seam bowling was highly destructive when the club was playing at the giddy heights of div 2 and 3, and when we needed solidity and reliability when trying to get out of div 6, he provided it with 4 scores of 90+ and another couple of 50s to boot, finishing with a batting average just south of 80. Now juggling 5 kids and a single figure handicap, he has turned into a useful slow left armer and destroyer of 2nd team bowling attacks.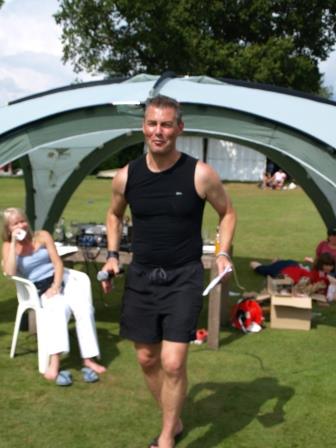 Richard Dryden Debut: The week after Culloden
Batting
2,947 (4,300 CCL) at 31.514
HS: 134 vs Bledlow Village 2018
50/100: 2 / 1 (4 CCL)
Rank: 7th (84th CCL)
Bowling
193 (456 CCL)at 18.976 Econ 3.221
Best: 8-51 vs Long Marston 2000
5 wkts: 2 (26 CCL)
Rank: 4th (25th CCL)
Profile: Right arm medium, RHB. Another that fits into the 'living legend category'. Back in the days when the results came in on ticker tape, Shaky was smashing runs all round the Cherwell league and knocked over 26 five fors, the 8th most of any bowler in the CCL. He is the only player currently at the club to feature in the CCL all time lists for both batting and bowling. Appearances in recent years have been restricted by various bits falling off or breaking, but in 2012, his bowling partnership with Taggart was largely responsible for the 2s being promoted. Depending on fitness, may be back for a bit more in 2022 with Shaun captaining the 2s and still capable of blowing an innings apart as "the best number 11 in the league".
Geoff Tombs Debut: VE Day
Batting
1,973 (2,360 CCL) at 17.240
HS: 101 vs Long Marston 2008
50/100: 3 / 1
Rank: 13th
Bowling
74 at 30.081 Econ 3.905
Best: 4-33 vs Leighton Buzzard 2014
5 wkts: 0
Rank: 11th
Profile: RHB, right arm slow medium. A man with more comebacks than the Rolling Stones, 'Tombsdog' has been around, not around and then around again for most of the club's living memory. Many of his stats are probably lost in the pre-internet era, but when in, can be a highly destructive batsman and his bowling was more threatening than many a batter gave him credit for. Bowling stats are probably settled now, but the odd appearance may yet add a few to the run total.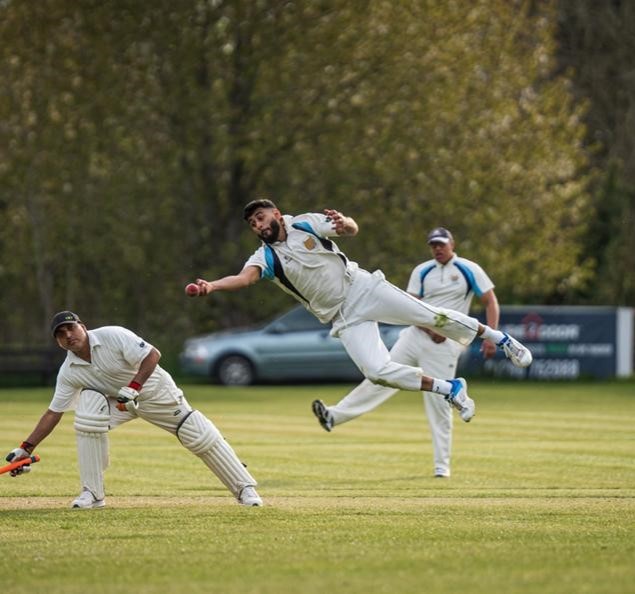 Batting
1,015 at 22.556.
HS: 90 vs Minst Lov 2018
50/100: 4 / 0
Rank: 24th
Bowling
92 at 22.283 Econ 4.084
Best: 6-37 vs Ltn Buzzard 2016
5 wkts: 1
Rank: 7th
Profile: Left arm medium/Left arm spin. LHB. One of the most prodiguous young talents to emerge in recent years, Hamsah started as an ultra economical medium pace 15 year old but in recent years has developed into a limited overs shock and awe openng bat and now mixes seam and spin according to requirements. Has ruined many an opening bowler's afternoon before it really got going and continues to pick up wickets whatever the mode of delivery. Lightening fast in the field with a gun arm, he has taken some spectacular catches and is developing into the full package cricketer..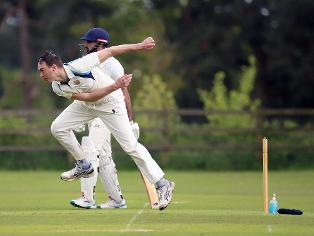 Matt Brightwell Debut: 2016
Batting
1,109 at 19.121.
HS: 73 vs Sandford 2018
50/100: 5 / 0
Rank: 23rd
Bowling
52 at 15.788 Econ 3.509
Best:4-34 vs Horspath 2021
5 wkts: 0
Rank: 19th
Profile: Right arm fast medium, RHB. 'Hollywood' arrived at the club in 2016 as a batter who bowled a bit when not injured (which seemed to be not very often) and after smashing several 2nd team attacks well into the Keeping field, found himself a permanent fixture in the 1s. He hits a (very) long ball and has produced some destructive knocks at a very fast strike rate. Bowled on and off until 2021 when he finally declared himself fit and led the 1st team attack with some very hostile back of a length bowling to top the averages with 25 at a shade over 13. Increasing paternal responsibilities may limit appearances in 2022, but can't be far off a hundred and a five for soon. Vice captain of the 1s to Dakes from 2019-2021.
The Next Cabs on the Rank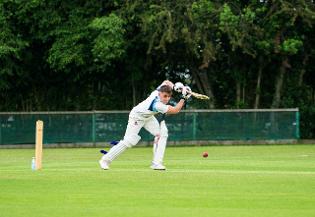 Batting
879 at 17.939.
HS: 57* vs Thame 2018
50/100: 2 / 0
Rank: 30th
Bowling
80 at 26.400 Econ 4.258
Best: 5-44 vs Challow 2014
5 wkts: 1
Rank: 10th
Profile: Right arm medium quick. RHB. Although strictly speaking still short of the required numbers, Shauney is in the race with Hamsah to become the youngest player in the club's history to get 1,000 runs and 100 wickets, so it seems only fair that he should be here. On his day, quick enough to bother batsmen in the 1s or the 2s divisions, it is as a batter he will probably make the quickest progress now. Early promotion to the 1s perhaps denied him the chance to pile up wickets and runs, but the captaincy of the 2s for 2022 will give him a chance to establish his batting position more firmly.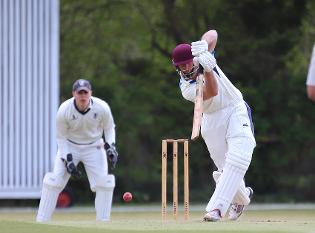 Batting
953 at 24.400.
HS: 79* vs Kingstn Bagpuize 2019
50/100: 7 / 0
Rank: 26th
Bowling
49 at 23.517 Econ 4.012
Best: 3-32 vs Oxenford 2021
5 wkts: 0
Rank: 24th
Profile: Right arm fast medium. RHB. Another who is technically light on the numbers, but could potentially pass both thresholds in his next game. Debuted as a callow youth bowling medium pace and batting at the tail, 'Gorgeous George' now combines a text book batting technique with a savage brutality towards the ball. A serious back injury has taken some of the pace off, but he remains sharp, if occasionally eratic, and capable of blowing away a tail. A successful rugby career has limited his appearances to a handful a year, but he continues to rise through the all time lists.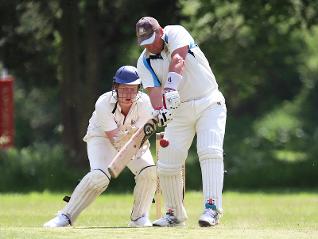 Simon Martin Debut: When ABC were in the charts
Batting
756 at 23.625.
HS: 134 vs Bletchingdon 1995
50/100: 5 / 0 (1)
Rank: 32nd
Bowling
33 at 25.333 Econ 4.423
Best: 4-13 vs Dinton 2021
5 wkts: 0
Rank: 33rd
Profile: Right arm medium, RHB. 'Fats' has got shed loads more runs and wickets than are recorded here, but got most of them at a time when they were counted on an abacus and recorded as scratches on a cave wall. His contribution to the 2s promotion season in 2021 was invaluable, with important wickets and some big runs. His boundless enthusiasm and optimism are infectious, but rarely disguise an ultra competitive nature. His normal reply to an availability request is "Don't pick me if you have youngsters available ..... but make sure you pick me!" Progress in 2022 will be hampered by a long overdue knee operation, but there will be more to come.