In 2015, Bledlow Ridge was awarded ECB Clubmark status and joined a growing number of cricket clubs across England and Wales that are prioritising junior development, creating a benchmark for high quality community club cricket.
There are a number of people and organisations who support clubs through the ECB Clubmark process, including the County Cricket Boards, County Sports Partnerships and local Sports Development Units among others.
ECB Clubmark gives clubs an opportunity to reflect on the purpose of their club, review operational practice and procedures as well as acknowledging and championing existing practices.
Cricket clubs are required to present evidence and demonstrate implementation and impact across four different themes, reflected in the production of a Club Development Plan.
The award lasts for three years, after which the club needs to reapply and in 2018, we successfully completed the process with several areas of the club, including the junior academy, being held up as a standard that all clubs should aspire to.
The four themes are:
Duty of Care and Safeguarding Children
The Cricket Programme
Knowing your club and its Community – One Game
Club Management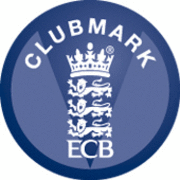 As part of the process, the club undertook a wholesale review of the key policies and procedures that affect it and its members. To see the latest versions of all the club's policies and codes, click here.