Welcome to the home of the Ridge Bears
Important Information: 18th July 2020
If you are playing at BRCC soon, please download and read carefully our notes for visitors here.
Most importantly, you must not come to the ground if you have symptoms of Covid 19, live with someone who is isolating or clinically vulnerable or have been instructed to isolate by NHS Track and Trace.
Final Averages for 2020 here
Cumulative firgures and honours boards updated and can be accessed from Statto Central
If you're new to the area or new to cricket and would like a great way to meet new people and enjoy a fantastic sport, click here for information about joining Bledlow Ridge Cricket Club.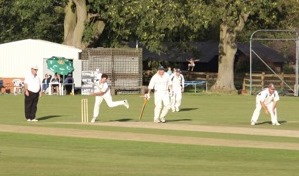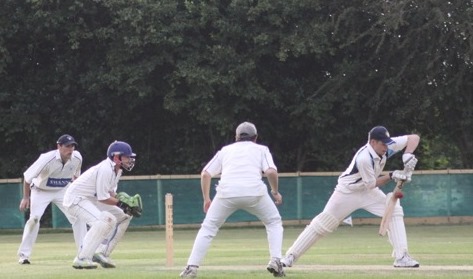 Interested in playing cricket?
Bledlow Ridge is one of the friendliest clubs in Bucks and has probably the county's most picturesque setting. Whether you are an aspiring youngster or a seasoned 'old pro', looking for a regular game, or the occasional run out, we would be delighted to welcome you to the Ridgebears.
For more details about the club, click here, or to email us, click here and someone will come straight back to you.
The Club's Annual Dinner took place at The Boot in Bledlow Ridge on Friday 18th October.
The recipients of the main gongs were as follows;
1st Xl player of the year Rolfie. ...... Oh no it isn't, it's Dakes
2nd Xl player of the year Shaun
Young Player of the year Jai
The Captain's Award Cooperman
There were also landmark trophies presented to Rolfie (in his 109th season) and Alex (in his first) for maiden hundreds and Cooperman and Jai for their maiden 5 fors.
Steve Bird was announced as the Clubman of the Year and various other dignitaries got a bottle of plonk for services rendered over the season.
The evening was finished off in its traditional fashion with Rolfie's Alternative Awards, which is not a short thing, so if you missed the evening or dropped off during his speech, you can relive the whole thing by clicking above.