Welcome to the home of the Ridge Bears
Outdoor nets every Tuesday from 6.15pm
The nets have been resurfaced and initial reports suggest the bounce to be realistic and consistent!!!
New to the club? Click here
Latest News
1s progress continues against Baggers as Mo-spin (you see what I did there?) bags 4 and Dakes 3 (just for a change). Match report to follow.
Averages for 2016 so far published here
For details about how to get involved as a participant or helper on the day speak to John Rolfe, Ian Murdoch, Wendy Langan or Eleanor Felstead.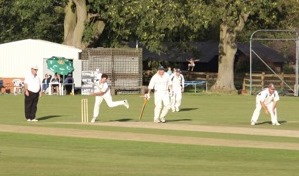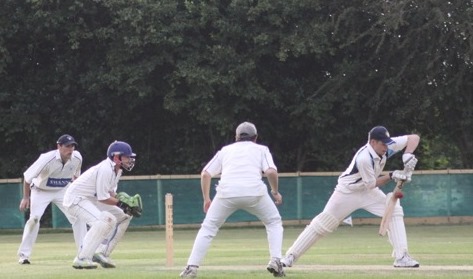 We play a competitive standard of cricket in the Cherwell League, every Saturday from May to September. We also play some social cricket on Sundays and the odd Twenty/20 midweek bash. If you are 15 years or older and would like to play, we will have a team for you whatever your standard. Click here to get in touch.
As well as plenty of competitive cricket, we have a programme of social cricket that ranges from regular annual Sunday friendlies and midweek Twenty/20 bashes to the U11s against their mums! We have an active social calendar and a thriving junior section which meets on a Friday night from the 22nd of April (2016). We are also always looking for non playing help, so if you are a scorer or umpire and would like to be involved with a friendly village club, you can get in touch by clicking on the Contact Us page or email John Rolfe, our club captain by clicking here.