Welcome to the home of the Ridge Bears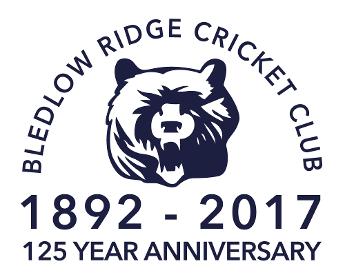 Founded in 1892, when Rolfie was still a (relatively) young man, Bledlow Ridge CC celebrates its Quasquicentenial anniversary in 2017.
There will be a series of events to mark this magnificent achievement. For more details, click
here
for our social calendar
With the addition of a completely refurbished net and an electronic scoreboard in the close season, Meadow Styles has moved on a bit but retains its village charm.
We are always looking to welcome new members, so if you would like to be part of the team that fashions the next 125 years, click
here
to find out a bit more about the club.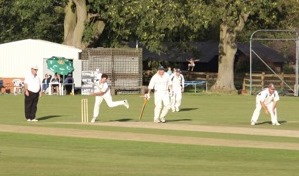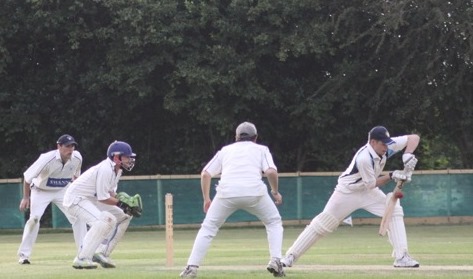 We play a competitive standard of cricket in the Cherwell League, every Saturday from May to September. Our 1st 11 play in division 5 and our 2nds in division 8 and after a couple of seasons of consolidation, we have targeted our anniversary year as one where both sides can win promotion.
We also play some social cricket on Sundays and a number of Twenty/20 midweek bashes. If you are 15 years or older and would like to play, we will have a team for you whatever your standard. Click here to get in touch.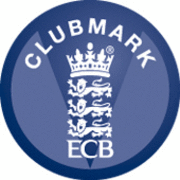 Interested in playing cricket?
Bledlow Ridge is one of the friendliest clubs in Bucks and has probably the county's most picturesque setting. Whether you are an aspiring youngster or a seasoned 'old pro', looking for a regular game, or the occasional run out, we would be delighted to welcome you to the Ridgebears.
For more details about the club, click here, or to email us, click here and someone will come straight back to you.
As well as plenty of competitive cricket, we have a programme of social cricket that ranges from regular annual Sunday friendlies and midweek Twenty/20 bashes to the U11s against their mums! We have an active social calendar and a thriving junior section which meets on a Friday night from the 22nd of April (2016). We are also always looking for non playing help, so if you are a scorer or umpire and would like to be involved with a friendly village club, you can get in touch by clicking on the Contact Us page or email John Rolfe, our club captain by clicking here.