Welcome to the home of the Ridge Bears
The club is delighted to announce that our 3 yearly application for Clubmark accreditation has been submitted and accepted with several areas of the club, including the junior academy, being quoted as setting a standard that all clubs should aspire to.
Clubmark is an ECB accreditation that sets a rigourous standard for clubs to achieve in all areas of its governance, but in particular the area of child welfare and the associated procedures. The club was awarded its accreditation for the first time in 2016 and we are required to do a 'health check' every year. After 3 years however, all clubs are required.to resubmit their application in full.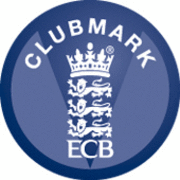 Our Clubmark team was led by our esteemed Chair, Mr Mike Beattie and the tireless efforts of our CWO, Vicki Fellows. You can see all the documentation relating to Clubmark, including the club's revised constitution by clicking here
The Club's Annual Dinner took place at The Boot in Bledlow Ridge on Friday 18th October. The recipients of the main gongs were as follows;
1st Xl player of the year Rolfie. ...... Oh no it isn't, it's Dakes
2nd Xl player of the year Shaun
Young Player of the year Jai
The Captain's Award Cooperman
There were also landmark trophies presented to Rolfie (in his 109th season) and Alex (in his first) for maiden hundreds and Cooperman and Jai for their maiden 5 fors.
Steve Bird was announced as the Clubman of the Year and various other dignitaries got a bottle of plonk for services rendered over the season.
The evening was finished off in its traditional fashion with Rolfie's Alternative Awards, which is not a short thing, so if you missed the evening or dropped off during his speech, you can relive the whole thing by clicking below.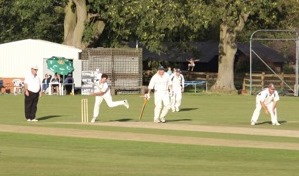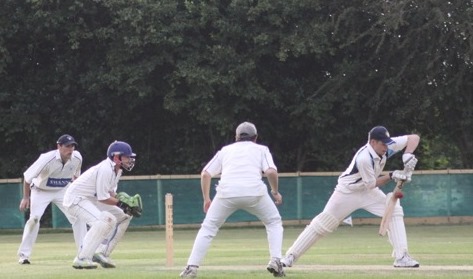 Interested in playing cricket?
Bledlow Ridge is one of the friendliest clubs in Bucks and has probably the county's most picturesque setting. Whether you are an aspiring youngster or a seasoned 'old pro', looking for a regular game, or the occasional run out, we would be delighted to welcome you to the Ridgebears.
For more details about the club, click here, or to email us, click here and someone will come straight back to you.
We play a competitive standard of cricket in the Cherwell League, every Saturday from May to September. Our 1st 11 play in division 5, having been promoted as champions of 6 in 2018 and our 2nds in division 9. With the benefits of a structured youth programme that we put in place 5 years ago now starting to become apparent, the 2s are concentrating on blending some long time club players with the next generation of Ridgebears and are looking for a strong finish in 2019.
We also play some social cricket on Sundays and a number of Twenty/20 midweek bashes. If you are 15 years or older and would like to play, we will have a team for you whatever your standard. Click here to get in touch.
As well as plenty of competitive cricket, we have a programme of social cricket that ranges from regular annual Sunday friendlies and midweek Twenty/20 bashes to the U11s against their mums! We have an active social calendar and a thriving junior section which meets on a Friday night from the 26th of April (2019). We are also always looking for non playing help, so if you are a scorer or umpire and would like to be involved with a friendly village club, you can get in touch by clicking on the Contact Us page or email John Rolfe, our club captain by clicking here.